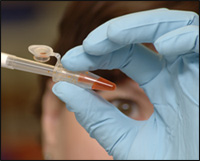 Students searching for top MPH programs in Florida have several excellent public and private school options to choose from. Students pursuing an MPH degree study Healthcare Policy, Biostatistics, and Epidemiology.
Details About the Top MPH Programs in Florida
The Master of Public Health degree is granted at several Florida state schools, including the University of Florida. The University of Florida's MPH program has been consistently ranked among the top 50 programs in the United States by US News and World Report. Florida MPH programs attract students from a variety of undergraduate majors and train students to be leaders in the field of public health.
Other options for obtaining a Master's degree in Public Health include the University of South Florida and the University of Miami. Each institution offering the MPH degree prepares students for healthcare careers in hospitals, government agencies, corporations, and international health organizations.
Additionally, several online MPH programs are available. The University of West Florida has been operating an online MPH program since 2006 and is fully accredited by the Council on Education for Public Health.
Financial Aid, Scholarships and Online Options for the Top MPH Programs in Florida
Tuition costs and expenses for the top MPH programs in Florida vary from school to school. The tuition at public schools, like The University of Florida, will be more affordable for Florida residents than tuition at private schools. Fortunately, all of the MPH programs in Florida offer scholarships to the best applicants and are able to assist students seek out other financial aid opportunities. Students pursuing a master's in public health degree may also be eligible for scholarships from private corporations and foundations. Applicants can contact admissions representative for more information on financial aid.
In addition to the University of West Florida, Florida hosts several other of the top MPH programs online. The University of Florida offers a fully accredited public health degree online. Florida MPH programs are also available from national universities with branches in the state, such as the University of Phoenix and Argosy University.
Students who are seeking opportunities to grow as healthcare professionals should consider applying to the top MPH programs in Florida.