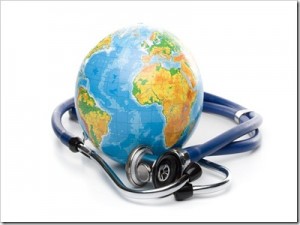 The top MPH programs in New York are great options for people wanting to earn a Master of Public Health degree. The MPH degree requires students to focus on the core areas of the public health discipline and some programs offer specializations.
Featured Online Programs
1. Walden University - Master of Public Health - General
2. Capella University - MPH - General Public Health
3. Grand Canyon University - Master of Public Health
Details About the Top MPH Programs in New York
New York University, New York Medical College, and Hunter College, City University of New York are examples of New York MPH Programs. The master's in public program at New York University admits students to three concentrations: public health nutrition, global health leadership, and community and international health. New York University also offers undergraduate majors in the public health field. New York Medical College's MPH program requires completion of at least 46 credits and a culminating experience. The MPH program at Hunter College enables students to specialize in six areas: community health education, epidemiology and biostastics, environmental and occupational health sciences, health policy and management, community/public health nursing/urban public health, or public health nutrition. Along with the campus-based MPH programs, there are a few online New York MPH Programs.
Financial Aid, Scholarships, and Online Options for the Top MPH Programs in New York
The state of New York offers various financial aid programs to help students pay for the cost of attending a top MPH program in New York such as tuition and living expenses. The Tuition Assistance Program, NYS Aid for Part Time Study and NYS Educational Opportunity Program are examples of state-funded programs in New York. For individuals attending accredited MPH Programs in New York, scholarships may be available like the Regents Health Care Scholarship or the New York State Health Service Corps Scholarship.
Some of the best New York MPH Programs offer online public health degree options. The University at Albany of the State University of New York is among the top MPH Programs online. Its Masters in Public Health program is open to 20 students every fall and spring semester and the program typically takes three years to complete. All courses are completed entirely online and an internship experience at a local public health employer is required.
The top MPH programs in New York are ideal for people wanting to pursue advanced public health careers.